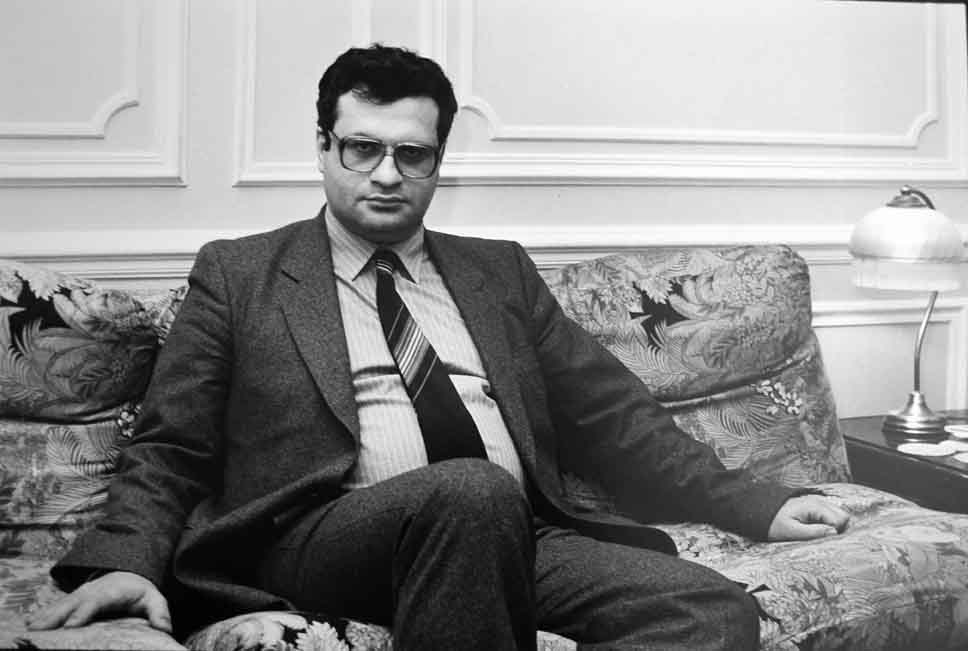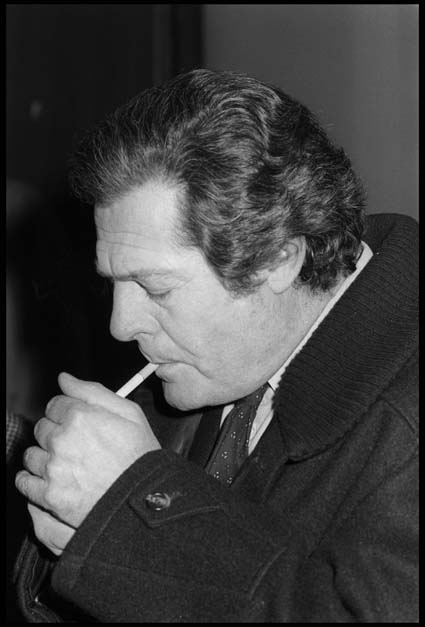 Extraits de l'exposition " A la rencontre de Tony Hage",
Festival Photomed Beyrouth,
Janvier 2014.


Très influencé par le cinéma, Tony Hage a eu très tôt l'opportunité de pénétrer les coulisses du septième art. En tant que représentant de la presse libanaise, c'est en jeune "free-lance", fraîchement diplômé de son école de cinéma (études de réalisateur), qu'il se retrouve à Cannes pour le festival à un moment où les rencontres avec les acteurs, les scénaristes et les metteurs en scène se nouent facilement.

Ce qui l'intéresse c'est l'aventure, le reportage et le portrait. C'est aussi la volonté de faire toujours quelque chose de nouveau. Dans les années 80, les photographes n'avaient pas la reconnaissance qu'ils ont aujourd'hui mais en revanche, l'accès aux stars leur était plus facile. Comme pour Walter Carone, dans les années 50-60, ce métier se construisait au fil de rencontres et des amitiés. Grâce à ses rapports privilégiés avec la presse, Tony Hage se fait très vite un nom. Les portraits exposés ici sont le fruit de seulement quatre années de travail. Catherine Deneuve, Marcello Mastroianni, Costa-Gavras et toutes les célébrités de l'époque, y compris celles de la mode et de la musique, sont passées devant l'objectif de ce jeune homme d'à peine 25 ans.

"Dans les années 80 j'ai étudié de tout: le studio, la publicité, la chambre, les nature-morte - impossible pour moi de quitter l'école sans avoir ces connaissances-là." explique-t-il. "J'ai toujours fait des photos pour moi en dehors de mon travail de photo-journaliste et après le passage du temps, ces images deviennent intéressantes comme témoignage d'une époque. On photographie la vie et en tant que photographes nous devenons une mémoire. C'était une époque où on travaillait beaucoup en argentique. Le plus important pour moi c'était le reportage et les rencontres avec les gens dans n'importe quelle situation."

On retrouve encore cette soif et cette énergie aujourd'hui dans le travail récent de Tony Hage, mais c'est dans cette série de portraits que réside l'origine de ce qui l'a toujours animé et motivé : révéler par la photographie, la personne sous le personnage.


Texte écrit par Simon Edwards

Extracts of the exhibition "Meet Tony Hage",
Photomed festival in Beirut,
January 2014.



Highly influenced by cinema, Tony Hage had an early opportunity to go behind its scenes. As a representative of the Lebanese press, he was a young "freelancer", freshly graduated from film school where he studied film-making, when he found himself in Cannes for the festival at a time where meetings with actors, screenwriters and directors were easily set.

What interests him is adventure, reporting, and the portrait. It is also the desire in him to always do something new. In the 80s, photographers did not have the recognition they have today, but access to the stars was easier. Just like for Walter Carone, in the 50s and 60s, this job was maintained with meetings and friendships. Thanks to his privileged relations with the press, Tony Hage quickly made a name for himself. The portraits on display here are the result of only four years of work. Catherine Deneuve, Marcello Mastroianni, Costa Gavras, and all the music and fashion celebrities of the time, passed in front of this 25-year-old young man's lens.

"In the 80s I studied everything: the studio, the ad, the room, still-life – it was impossible for me to leave school without having that knowledge", he explains. "I have always taken photos for myself outside of my work as a photojournalist, and with time, these images became interesting as a testimony of an era. We photograph life, and as photographers, we become a memory. It was a time when we worked a lot in film, and the most important thing for me was reporting and meeting people in any and every situation."

We still find this thirst and energy today in the recent work of Tony Hage, but it is in this series of portraits that lies the origin of what has always animated and motivated him: revealing through photography the person underneath the personage.


Text by Simon Edwards.




---
Designed by Minja Hage - Cargo 2020 — Paris / Beirut